Sponsorship. 
Seth Fowler graduated from Texas in 1998. Since 2004, he has been helping home buyers and sellers in the DFW Metroplex. Whether new construction, existing homes, investment property, or land, he is your Real Estate Sherpa – guiding you through the process, making it an enjoyable experience. Based in Tarrant County, however, he will help connect you with a quality Realtor anywhere in Texas, the United States, or in the world. When looking to purchase or sell real estate in this new market, call Seth at 817.980.6636.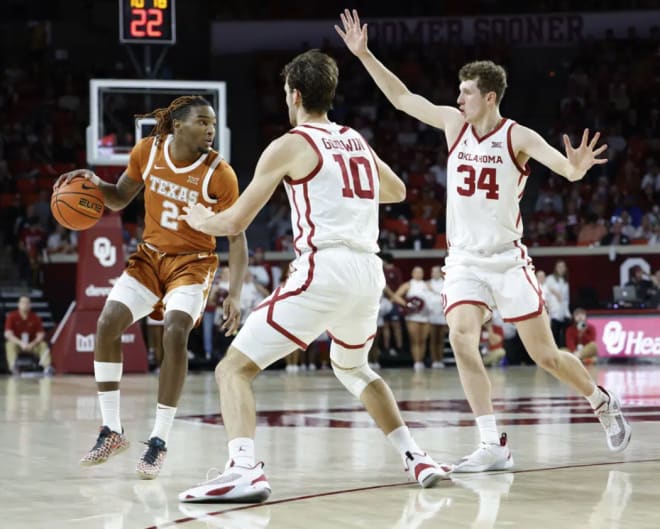 Primer. 
After a very impressive regular season that resulted in a 23-8 record and 12-6 in conference, Texas went out and put the icing on the cake by winning the Big XII Tournament, where they blew out Kansas, 76-56, in Kansas City. This Texas team had a high ceiling coming into the season, as well as some expectations; most had Texas anywhere in the 12-15 range in their preseason polls.
Texas has done what Texas teams seemingly never do: overachieve. They outperformed their preseason ranking by quite a bit, narrowly missing out on a 1-seed but having a super successful season despite the turmoil that happened in early December.
Rodney Terry's reign has been a damned successful one, despite what many thought after that very first game where he was acting head coach, where the team nearly lost to Rice in overtime. It was panic mode across Longhorns basketball fandom; but the players?
The players never folded.
This is a legitimately great team with a lot of experience and maturity, a team full of guys that have sacrificed their egos for the good of others. Rodney Terry's leadership has been palpable across the season, as he rallied this team beyond what many thought was possible. I don't know that Beard would have had this team in better shape. It's possible, sure, but Rodney Terry has been a fantastic motivator as well as a pretty clever Xs an Os guy.
This improbable season resulted in Texas' achieving a 2-seed. Yes, I know. Everybody wanted a 1-seed, and Texas probably deserved to get one, but there is no reason to cry about it. Don't be the Kansas Jayhawks affiliate account for Barstool Sports (starting a beef with them) and just whine all day long.
Let's look at what Texas' first couple of games could look like.

Rd. of 64: (15) Colgate. 
On Thursday, Texas takes on 15-seed Colgate in the first round of the NCAA Tournament in Des Moines, Iowa. Colgate is a team from the Patriot League, one that played excellent basketball all season long on both sides of the ball. Colgate is no joke – they can legitimately shoot the lights out. As a team, they're hitting 40.8%. Yeah, as a team.
Colgate has four dudes hitting above 42.1% from beyond the arc. Oliver Lynch-Daniels shoots a blistering 50.3% (4.9 attempts) from three, while Ryan Moffat shoots 45.6% on 4.3 attempts. They also have Chandler Baker (43.4% on 2.2 attempts), Nicolas Louis-Jacque (42.1% on 1.2 takes per game), and Braeden Smith, who shoots 36.8% on 2.8 takes.
That's a bit scary.
They averaged in the upper-70s in points per game at 76.5, and the engine to this offense is guard Tucker Richardson, who is the leading scorer (13.9 points/game) and leading assist man (5.8 dimes/game). He's also like the one guy on this roster that isn't an absolute sniper from deep. He used to be, averaging almost 37% last season, to this year's 31.9%.
So even though his numbers aren't great from deep, Texas will still have to fight over screens instead of playing drop because he could get hot. Texas will have to rely on its perimeter defense in this one to make sure they're not upset bait in their first game as a 2-seed.
It's happened before, but I don't think this team lets it happen to them.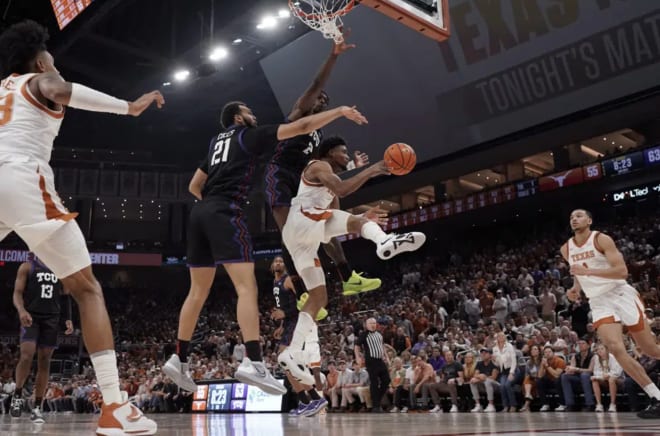 Rd. of 32: (7) Texas A&M / (10) Penn State 
In the second round, Texas would take on the winner of Texas A&M and Penn State, a 7/10 matchup that should be really interesting, as both teams have been playing better in the back half of the year.
Penn State, like Colgate, shoot the three very well, 12th in the nation at 38.7%. They're also fifth in the nation in three-pointers made per game (10.5), and 13th in three-point attempts at 27.1/game.
Penn State's biggest offensive issue is that they're nearly dead last out of 366 teams in free-throw attempts and makes per game. They don't attack the basket a ton, 319th in the country in two-point attempts per game at 30.1. For this reason, they also don't rebound particularly well, as they are 362nd in offensive rebounds per game.
They just kill you from deep, basically, but as they live by the three, they also die by the three. Like the Colgate game, should Penn State upset Texas A&M, Texas will have to rely on its perimeter defense to stifle the onslaught of bombs from the Nittany Lions guards.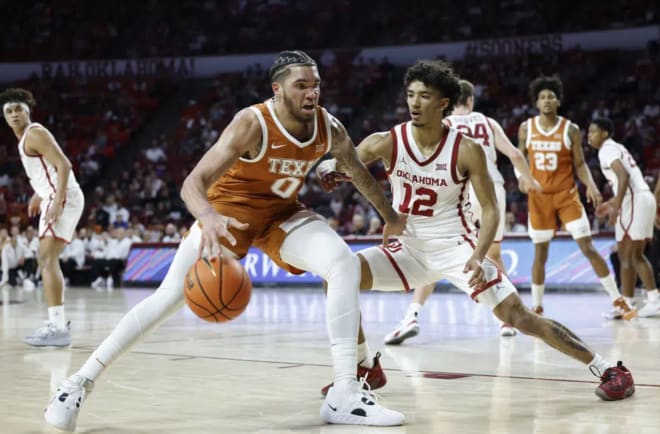 If Texas takes on rival Texas A&M in the Round of 32, they will have a different set of issues to worry about. A&M is a more physical team than Penn State is inside, as they are a really good offensive rebounding squad, where they rank 30th with 12.2/game. As we all know, this is Texas' kryptonite. When they get out-rebounded, they generally lose.
The Aggies are also the best team in the nation at getting to the FT line and hitting foul shots, where they lead the nation in both categories (19.2 makes and 25.3 FT attempted). This would require a little finesse from Texas on the defensive end, because A&M is trying to get into the bonus early. The Big XII is such a brutal brand of basketball that teams from this conference will probably have to lay off on some of the physicality that other leagues' refs might call, so that is an advantage for A&M.
Those are both scary problems to deal with, but Texas is better than A&M in so many areas – they shoot better from outside, they take better care of the ball, they're bigger than A&M, and have way more tournament experience across their players than A&M does. While it wouldn't surprise me to see A&M jump out to a lead in the first half, I think Texas will just eventually overpower them with superior players.
This is an Elite Eight team.
*****
Read the full article here