The reigning World Series champion Houston Astros hired Dana Brown as the team's next general manager.
Brown is a well-regarded scouting executive who oversaw the Atlanta Braves drafts for the past four seasons while serving as a vice president.
"We are excited to have Dana join our organization," Astros owner Jim Crane said in a statement. "He brings championship caliber experience to our team and is the right fit for us to continue to deliver a winning franchise on and off the field."
Brown has extensive experience in baseball front offices. He spent nine seasons with the Toronto Blue Jays, serving as special assistant to the general manager from 2010 to 2018. He also had stints with the Washington Nationals/Montreal Expos and the Pittsburgh Pirates.
 HALL OF FAMER JEFF BAGWELL TAKES SHOT AT EX-ASTROS GM JAMES CLICK: 'GAME PLAYED BY HUMANS, NOT COMPUTERS'
Brown replaces James Click, who unceremoniously parted ways with the Astros shortly after last season's World Series win. Click was named as Houston's general manager in 2020.
After rejecting a one-year contract offer from the team, Click opted to publicly air his grievances with Crane.
"We're different," Click said of his relationship with Crane at the time. "Jim is – well, look, let me clarify, there's some things that we do very differently. There's some things that we are very lined up on, and that's going to be true of any relationship between a boss and an employee. I think he likes to act very quickly. In certain cases, I tend toward a more deliberate approach."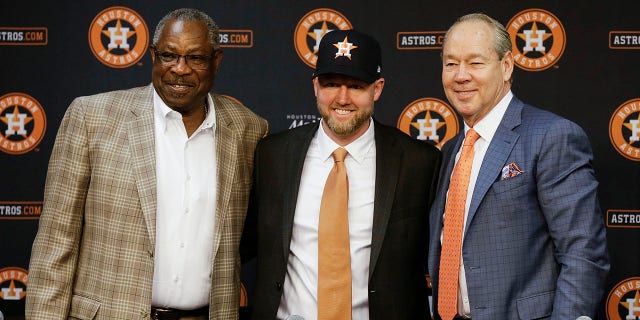 Under Brown's guidance, Atlanta successfully identified and drafted multiple foundational building blocks. That group includes Spencer Strider, Michael Harris II and Vaughn Grissom – all of whom are expected to be cemented into starting roles in 2023. 
Harris received National League Rookie of the Year honors.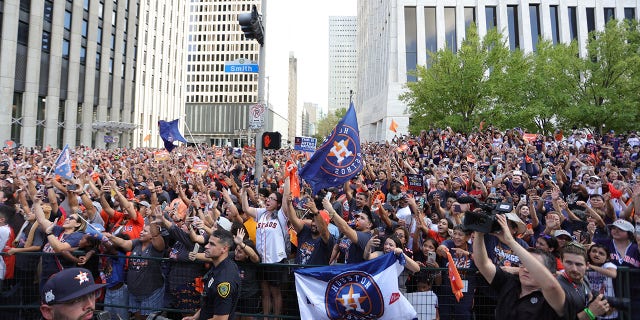 Brown is also credited with having a role in the signing of veteran reliever Tyler Matzek, who was a key member of Braves' 2021 World Series title run.
Brown will now be responsible for adding the final pieces to the Astros rosters before spring training begins in a few weeks. He will likely prioritize finding a left-handed reliever to replace free agent Will Smith.
The Associated Press contributed to this report.
Read the full article here