The San Diego Padres broke the bank in recent years to acquire several players like Manny Machado and Xander Bogaerts and to keep guys like Fernando Tatis Jr.
But the organization's spending wasn't a strategy that sat well with Colorado Rockies team owner Dick Monfort.
Monfort, who is about to enter his 26th season at the helm of the National League West team, expressed his frustration with how the Padres were going about their business. San Diego has the third-highest payroll in baseball and made the National League Championship Series last season.
"That puts a lot of pressure (on us)," Monfort said at a Rockies community event over the weekend, via The Denver Post. "But it's not just the Padres, it's the Mets, it's the Phillies. This has been an interesting year.
"What the Padres are doing, I don't 100% agree with, though I know that our fans probably agree with it. We'll see how it works out.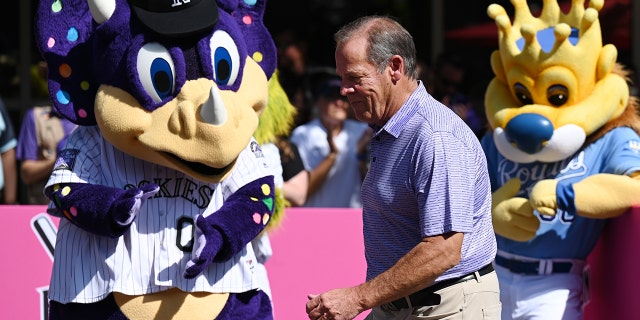 ASTROS HIRE LONGTIME BRAVES SCOUTING EXECUTIVE DANA BROWN AS NEXT GM
"I look at the Padres and they have a really talented team, but they have some holes, too. They've got three, maybe four starting pitchers, and then they're sort of like us. They have (Joe) Musgrave, (Blake) Snell and (Yu) Darvish, so I don't know. They have spent a lot of money and they will have to spend a lot more if they want to keep (outfielder) Juan Soto. But it does put a lot of pressure on you. Yes, it does."
With the Los Angeles Dodgers and San Francisco Giants running the division over the last few seasons, the Padres acquiring a load of talent and the Arizona Diamondbacks building potential stars from the ground up, Monfort reassured fans in the audience Colorado can play ".500 bal."
"We have a lot of talent, a lot of good things are going to happen, and I think they are going to start happening this year, and I think we can play .500 ball," he said.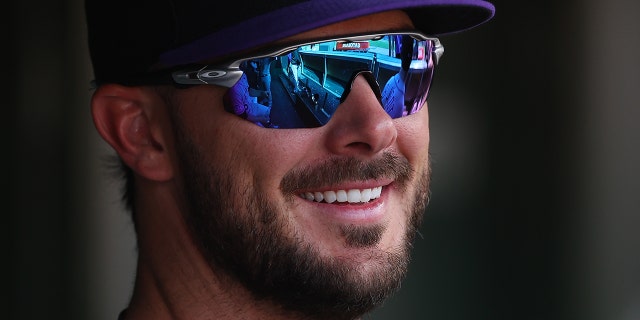 Colorado signed Kris Bryant to a seven-year, $182 million deal before the 2022 season. He only played in 42 games last season. The team will hope German Marquez and Kyle Freeland can get their ERAs down in 2023. 
Read the full article here