Superstar power forward Giannis Antetokounmpo injured his right knee in the first quarter of the Bucks' 128-99 win over the Miami Heat Friday night.
With just over one minute remaining in the opening quarter, the two-time NBA MVP knocked knees with another player. Antetokounmpo was not able to return to the game.
Bucks head coach Mike Budenholzer said he was not sure when exactly Antetokounmpo hurt his knee but noted he would be considered day-to-day because of the injury.
Antetokounmpo entered the game with a lingering wrist injury he suffered in a game before the All-Star break. He did start in last week's All-Star game but quickly exited after scoring just two points.
KINGS BEAT CLIPPERS IN SECOND-HIGHEST SCORING GAME IN NBA HISTORY, COMBINING FOR 351 POINTS
On Friday, Budenholzer called a timeout in the middle of a Bucks possession as Antetokounmpo was motioning toward the team bench. He then went into the tunnel and into the locker room area.
"He was basically asking out," Budenholzer said after the game. "Fortunately, we had the ball. I don't think we know exactly when he knocked knees."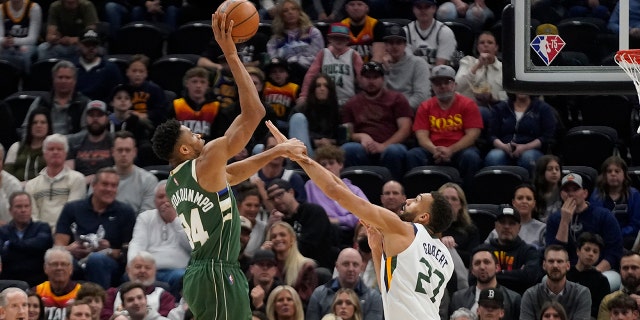 The 28-year-old was upgraded from doubtful to questionable to active before the game against the Heat. He registered four points, four rebounds and four assists in his limited time on the court Friday.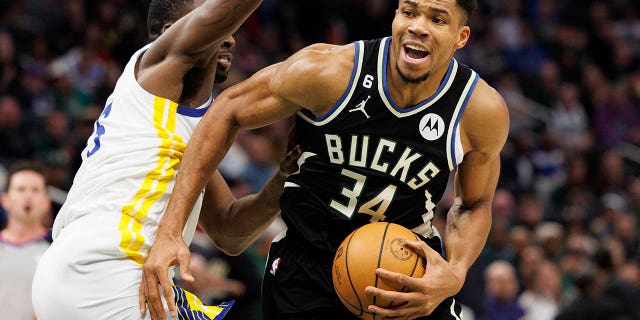 Antetokounmpo also missed games earlier this season with a left knee injury. Milwaukee's 29-point win over Miami marked its largest margin of victory of the season.
The Bucks have now won 13 straight games, the longest streak in the league this season.
"The last two days of practice [without Giannis], we really just emphasized kind of keeping that rhythm, the way that we play," Bucks guard Jrue Holiday said.
"Bud [Budenholzer] says we turn on the faucet. I think just playing fast, sometimes playing random and keeping our chemistry has been good."
Read the full article here