The cameras have followed LeBron James around for the majority of his life. 
Since his high school basketball days in Akron, Ohio, James has been in the limelight, winning four NBA championships and four MVP awards in 20 seasons in the league. 
On Thursday night in Los Angeles, James made sure one camera would continue to have the opportunity to keep him in the lens for years to come. 
FORMER NBA TEAMMATES REMAIN CLOSE FRIENDS, CONTINUE TO WORK TOGETHER OFF THE COURT
During the fourth quarter against the Golden State Warriors, James tried to save the ball from going out of bounds, running into a cameraman on the sideline. 
As the camera fell to the floor, James' quick hands saved the day, catching the pricey item before any damage could occur.
James' save came as the Lakers were up by 20 points on the Warriors in their first game since the All-Star break, beating Golden State 124-111. 
Eight Lakers finished the night in double figures on a night when James struggled from the floor.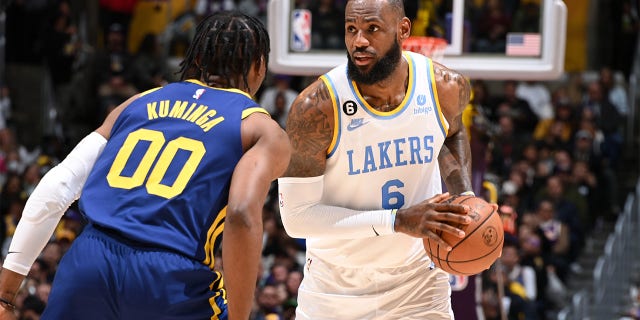 James scored just 13 points on 5-20 from the field, but Malik Beasley scored 25 points, knocking down seven threes on the night. 
"LeBron and AD didn't get going as much as they wanted tonight, but we're deep, and I think that's the statement we want to make," Beasley said. "It can be any player on any given night."
The Lakers shot 53.3% from the three-point line as both James and Anthony Davis were able to play under 30 minutes.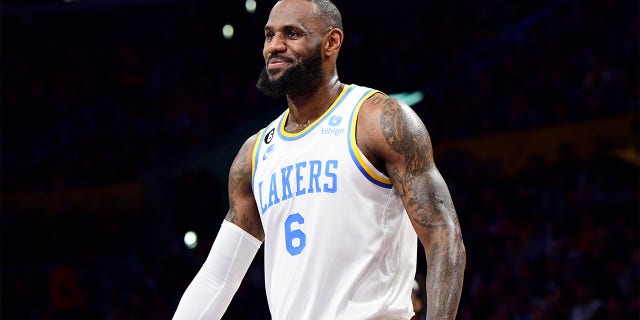 "Just overall great team win. Everybody contributed, everybody had different moments and guys stayed aggressive," Lakers coach Darvin Ham said. "I feel great about what we've been able to do (since the trade deadline). It's paying dividends right now and we've just got to continue to get more and more familiar with one another."
The Associated Press contributed to this report.
Read the full article here