Tom Brady knows a thing or two about winning AFC championships so it was no wonder Kansas City Chiefs star Patrick Mahomes sought some advice from the former New England Patriots quarterback.
Mahomes is entering his fifth consecutive AFC championship game appearance and his second against the Cincinnati Bengals. Brady beat Mahomes in his first appearance during the 2018-19 season. During the 2019-20 season, the Chiefs knocked out the Tennessee Titans on their way to a Super Bowl win. Brady also topped Mahomes in Super Bowl LV.
"I talked to Tom a little bit, I have a good relationship with him now," Mahomes said Thursday. "He gives me a lot of advice. Why would you not want to learn from the GOAT, man? Anytime anybody like that wants to give me advice, I'll take it in."
Brady also commented on Mahomes in the most recent episode of the "Let's Go!" podcast.
"He's a tough guy and I told him this the other night," Brady said. "That's what champions are made of at the end of the day. I really respect Patrick for how he came out there in the second half and how p—– he was when he got taken out by coach Reid."
MICHAEL VICK THINKS PATRICK MAHOMES' ANKLE INJURY WILL ACTUALLY HELP CHIEFS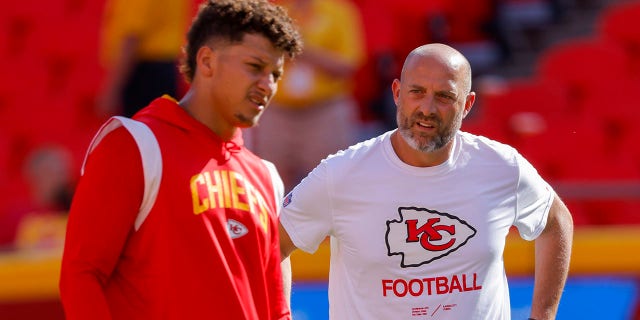 Mahomes is set to play in the conference championship with an injured ankle.
"I thought I had a good day yesterday," Mahomes said. "Obviously, there's things you have to work through here and there. But overall, probably better than I expected, being able to go out there and throw the football around and get the reps in I needed to get in."
The 2022 NFL MVP candidate suffered the injury in the first half against the Jacksonville Jaguars and was forced to the locker room for treatment.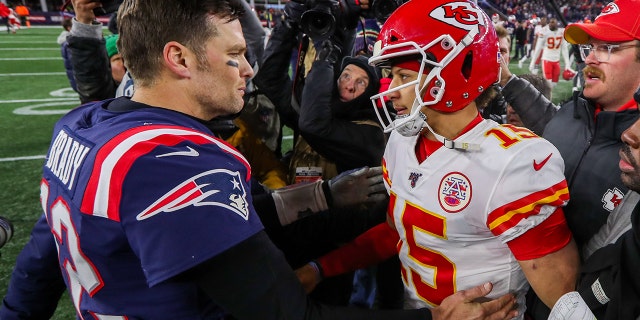 He missed one possession before returning for the second half, finishing the game with 195 passing yards and two touchdowns.
Fox News' Joe Morgan contributed to this report.
Read the full article here