New Orleans Saints running back Mark Ingram II will likely miss the remainder of the season after suffering a slight MCL tear in Monday's loss to the Tampa Bay Buccaneers, according to a report. 
Coach Dennis Allen said during a press conference Monday that Ingram had injured his knee late in the fourth quarter on the play where he ran out of bounds on a critical 2nd-and-8, which resulted in an incomplete pass on 3rd-and-1 and eventually gave way to the Bucs' incredible comeback.
"Look, we had a pass play that was initially designed for the fullback in the flat on the other side. Andy (Dalton) thought he had a shot with a bullet to the 'X.' Look, hindsight is 20-20. I wish we would've run it. Mark (Ingram II) hurt his knee on the previous play, and so we came up a yard short. That's frustrating."
SAINTS' MARK INGRAM APOLOGIZES FOR ROLE IN LOSS TO BUCS: I'M SICK ABOUT THIS ONE'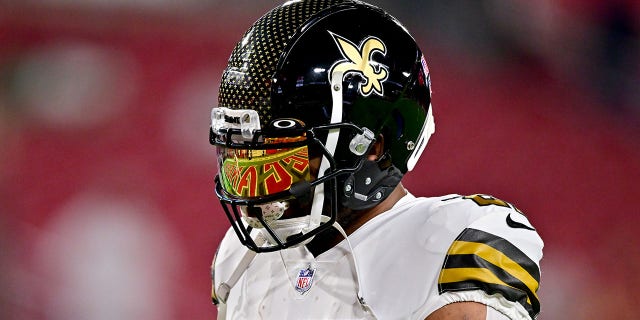 The extent of Ingram's injury wasn't immediately known, but sources told the NFL Network on Wednesday that he suffered a slight MCL tear and will likely be out 4-6 weeks. 
Ingram took to social media on Tuesday to apologize for what he called "a crucial mistake." 
"I'm sick about this one," he wrote in a tweet. "Regardless of circumstances or how I feel I have to get that fresh set of downs for the squad. I apologize to my teammates, my coaches, and my city for a crucial mistake. We work way too hard and sacrifice blood sweat and tears. I will be better."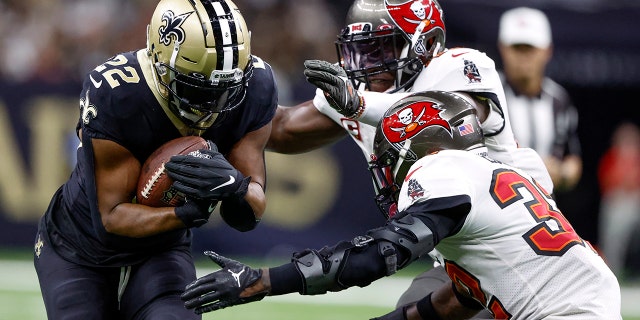 Ingram has rushed for 233 yards on 62 carries for one touchdown this season.
Read the full article here