In Super Bowl LVII, the Philadelphia Eagles will take on the Kansas City Chiefs in Glendale, Arizona, on Sunday, Feb. 12, 2023. 
But that's not all viewers are looking forward to ahead of this coming Sunday.
The Super Bowl is as much about food as it is sport across the U.S.
FOR SUPER BOWL SUNDAY, OVER/UNDER AT 1.45 BILLION CHICKEN WINGS EATEN IN FIRST-EVER 'WING KING SPORTS BOOK'
When it comes to the anticipation of game day, Google searches prove users are just as excited about recipes as they are about the event itself.
It's safe to assume revelers are looking forward to a quality Super Bowl party spread.
Wings, pizza, chips and dips and an assortment of other food options have been a big hit over the past few years. 
Fox News Digital uncovered in 2019 that states across the U.S. were interested in recipes for Buffalo chicken dip, nachos, tacos and wings. 
REDDIT QUESTION ABOUT WEIRD FOOD COMBOS GETS OVER 17,000 COMMENTS: HERE ARE THE 50 STRANGEST
In 2022, Buffalo chicken dip recipes were the most searched around game day.
Now, as Google research in 2023 indicates, most searches are for various wing recipes and chip and dip combinations, including spinach dip. 
Queso, nachos and taco recipes are also at the top of readers' recipe lists this year.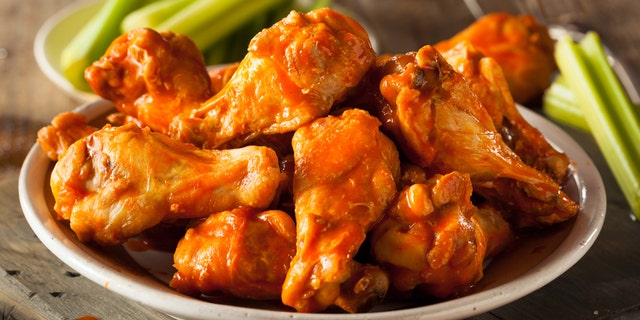 Chili stands out as a well-searched term across the country, and sliders seem to be a new but popular search term this year.
In 2019, Google indicated that some of the top searched recipes across the country were for baked goods. 
Kansas City is known for barbeque, including steak, chicken, cheesy corn and burnt ends, a type of brisket famous in the city.
From baked bread to banana bread to cakes and cupcakes, the U.S. proved to have a sweet tooth as well as a savory one.
Fox News Digital also discovered city-specific searches for game day foods.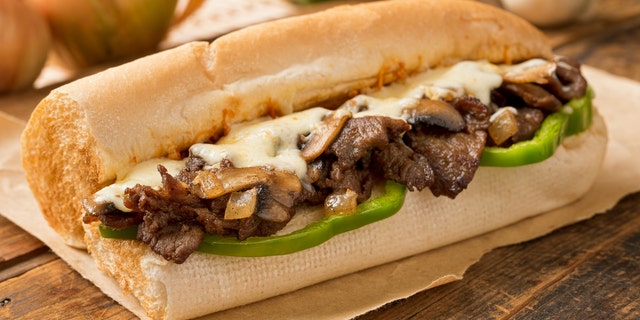 Since finding out that the Kansas City Chiefs and the Philadelphia Eagles are competing for the championship, users in numerous states have taken an interest in hometown recipes from both Kansas City and Philadelphia.
SUPER BOWL LVI SNACKING: 5 WINNING DIPS TO SERVE FOR THE BIG GAME
Searches in Kansas and Missouri grew for "Kansas City food," "Philadelphia foods" and "foods Kansas City is known for." 
Kansas City is known for barbecue, including steak, chicken, cheesy corn and burnt ends, a type of brisket famous in the city.
In Pennsylvania, New Jersey and Maryland, searches increased for food terms that included "Kansas City foods" and "Philly foods."
But the entire U.S., especially Alaska, came together to significantly drive search volume for "Philly cheesesteak" ever since the Eagles clinched the NFC championship Jan. 29. 
Other traditional Philly foods include soft pretzels and hoagies.
Read the full article here