Tom Brady on Saturday was reportedly disciplined for a play that largely went unnoticed during the Tampa Bay Buccaneers' 31-14 loss to the Dallas Cowboys on their Jan. 16 playoff matchup.
Brady drew ire for attempting to trip Cowboys safety Malik Hooker after a turnover. The Buccaneers were looking to at least get some points on the board in the NFC wild-card matchup in the second half. Brady found Chris Godwin for a 9-yard pass, but the wide receiver appeared to fumble the ball, which was recovered by Hooker. On the return, Brady went for the slide tackle but came up short.
Brady wasn't penalized on the play. The fumble ended up being reversed and the play stood. However, Buccaneers center Ryan Jensen was penalized for unnecessary roughness on the play.
According to the NFL Network, Brady was fined $16,444 for unnecessary roughness.
Brady said in the postgame press conference he would take some time to decide on his future.
"I'm going to go home and get a good night's sleep as soon as I can tonight," Brady said. "There's been a lot of focus on this game. Just one day at a time."
ROB GRONKOWSKI PREDICTS TOM BRADY WILL RETURN FOR 24TH SEASON: 'PROBABLY GETTING ARM CHECKED RIGHT NOW'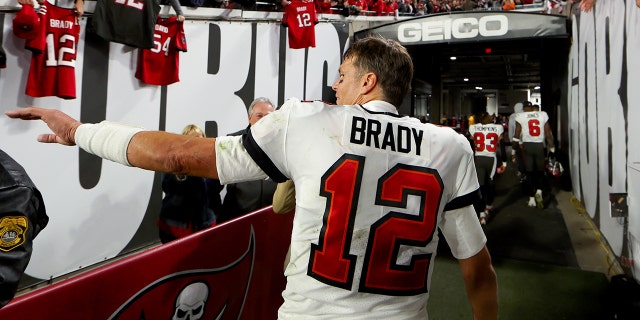 Brady finished 35 of 66 with 351 passing yards and two touchdown passes and a rare red-zone interception. There are reportedly several teams interested in Brady's services for the 2023 season despite him turning 46 years old. NFL Network's Ian Rapoport explained last weekend the potential options Brady has before him.
"Tom Brady is a free agent after this season. He will be 46 years old, and I would say there's a chance he does not return to the Tampa Bay Buccaneers despite the fact that they very much want him back and plan to make efforts toward that," Rapoport said.
The NFL insider added that Brady could very well find a new landing spot if Tampa Bay isn't in his future.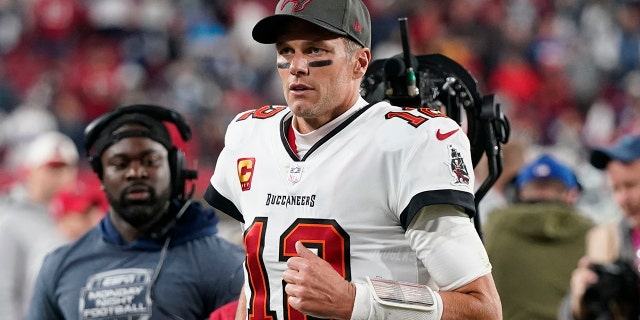 "Among the teams that would consider Brady, a couple of them who considered Brady the last time," he said. "The Tennessee Titans still have some quarterback questions there. The 49ers, if they do not decide to rock with Brock Purdy – he's certainly stating his case. And the Las Vegas Raiders, who have several of his old friends, including (head coach) Josh McDaniels."
Read the full article here