After spotting Kirkland irons on the USGA conforming clubs list just a few weeks ago, I like many golfers have continued to keep myself updated on Costco's golf-related inventory.
Beyond the regular Kirkland gloves, putters and assortment of package sets, the one new standout available online are premium forged irons from Japanese manufacturer Honma, which include their TW757VX and TW757P models.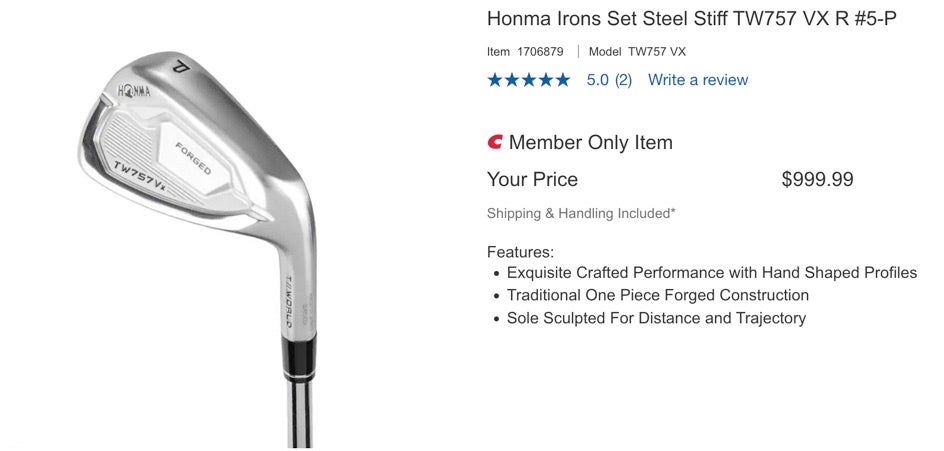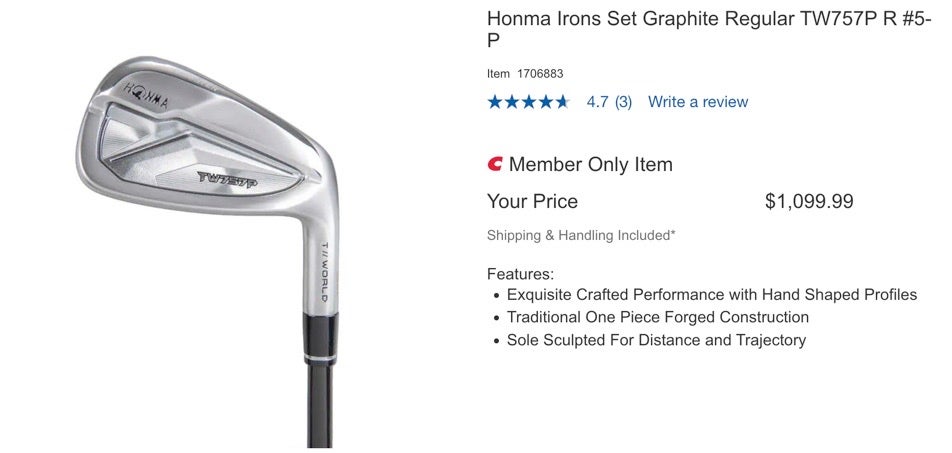 Both iron sets come in a stock configuration of 5-iron to pitching wedge with the TW757 VX irons coming with Nippon modus 105 steel shafts in stiff, and the TW757 P irons coming with Honma's proprietary Vizard 757 graphite shaft in regular flex.
Considering these irons retail for just under $1,300 in steel, and $1,400 in graphite, these prices through Costco for current inline forged irons from Japan are one heck of a deal.
Although Honma has previously sold its clubs through custom-fitting centers, this is certainly a shift for the premium brand that entered the North American market in a big way back in 2019. At the time they signed Justin Rose to an equipment deal and he went on to win his first event with the clubs in the bag. Although the official agreement with Rose was voided a few months later, it was still a high watermark for the company that has since struggled to gain more traction with golfers outside of Japan.
Whether this is simply a result of offloading excess inventory, or an attempt to expose more golfers to the brand, one way or the other it's a great deal if you're in the market for some forged irons.
Want to overhaul your bag for 2022? Find a fitting location near you at GOLF's affiliate company True Spec Golf. For more on the latest gear news and information, check out our latest Fully Equipped podcast below.
Read the full article here