The fixture between Arsenal and Manchester United calls to mind matches that set giants of the game against one another: Patrick Vieira versus Roy Keane, Sir Alex Ferguson against Arsène Wenger. 
Sunday's Premier League meeting between the two lived up to expectations, with Arsenal beating their old rivals 3-2. The North London team is now five points ahead of champions Manchester City, who have played a game more.
Though Manchester United went a goal up in the 17th minute through a stunning long-range effort from Marcus Rashford, the Gunners were able to reply with an Eddie Nketiah header and a long-range effort of their own from Bukayo Saka. 
Arsenal conceded an equalizer in the 59th minute to Lisandro Martínez, but were able to seal the win through a last-minute flick of the ball from Nketiah. 
"Mentally and emotionally we were really composed and determined at the same time…We never panicked and we kept believing, doing the same things even better than before," Arsenal manager Mikel Arteta explained.
SPECTATOR KICKS ARSENAL'S AARON RAMSDALE AFTER PREMIER LEAGUE MATCH
Having accumulated 50 points in 19 matches, the title is becoming Arsenal's to lose. Even the Arsenal Invincibles only had 45 points at this stage of the campaign. 
However, City boasts the recent experience Arsenal do not, having won the title in four of the last five seasons. En route to winning it last year, City went on a 12-match winning streak, which, if replicable, is sure to test Arsenal's nerve. 
Additionally, Pep Guardiola and his men have yet to play a game against Arsenal this season. The match between the two at the Emirates was postponed to accommodate Arsenal's rearranged match against PSV Eindhoven in the Europa League. Six points for City would close the gap significantly, but falling short in either might put the title out of reach.
Before the two league matches, the two clubs will meet in the fourth round of the FA Cup.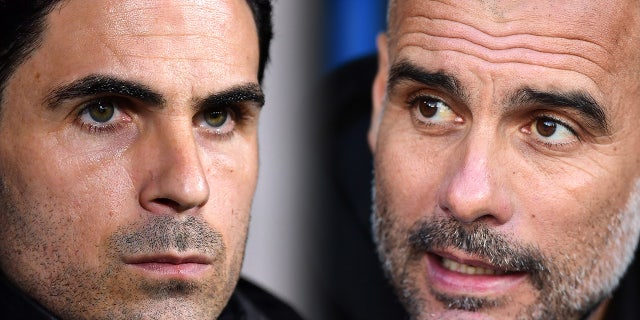 When asked about how he felt going head-to-head with Guardiola, who he previously worked for as an assistant, Arteta told reporters that the rivalry would not change their friendship and that he relished the challenge. 
"I always hoped this would be the case one day and it is happening this season," Arteta explained. "We both want to win and defend our clubs the best possible way. That has always been the case since day one."
ANTON WALKES, DEFENDER FOR MLS' CHARLOTTE FC, DEAD AT 25
"This is a big test against, in my opinion, the best football team in the world. I am looking forward to it. It will tell us a lot about where we are," he added. 
Unlike the title, the top-four race is more open. Manchester United and Newcastle are the current holders of the final two spots, both on 39 points after 20 matches played. 
After wins against both of the title contenders this season, Manchester United has proven that its development has proceeded rapidly. Newcastle, who were one of the favorites to be relegated last season prior to their takeover, has also seen its fortune turn fast. 
This leaves Liverpool, Chelsea, and Tottenham, who all finished in the Champions League places last season, with a mountain to climb.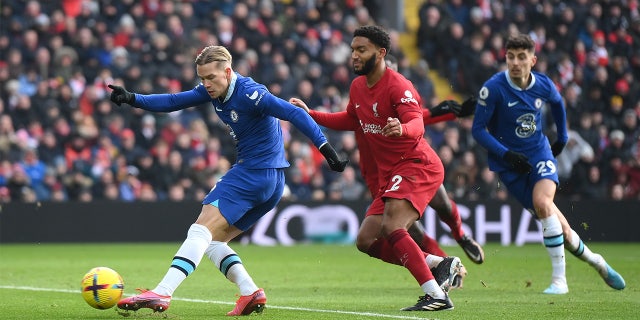 Tottenham are only three points off of fourth, but have played 21 games and recently suffered a morale-bruising defeat in the North London derby.
Meanwhile, Liverpool and Chelsea, who together have won two out of the last four Champions League trophies, are languishing on 29 points, behind Brighton, Fulham, and Brentford. Their meeting last weekend at Anfield ended in a goalless draw, with both sides scrapping for a point to stem the damage.
They are still expected to accumulate enough points to leapfrog the teams directly between them and Tottenham.
Reuters contributed to this report. 
Read the full article here