Russian tennis player Andrey Rublev defeated Daniil Medvedev in a hard-fought match in three sets in the group stage of the ATP World Tour Finals and made a plea for peace.
After defeating Medvedev 7-6 (9) in the final set of the match, the seventh-ranked player wrote "Peace, Peace, Peace, All we need," on a TV camera lens.
Russia's incursion in Ukraine brought consequences to the sports world, particularly tennis. Russian and Belarusian players were forced to compete under a neutral flag. Players from those countries were banned from competing at Wimbledon earlier this year.
"On the one hand, I can understand (the decision) and, on the other, I find it unfair," Medvedev said at the time, via Russia's TASS agency. "This is a delicate situation because it sets a precedent and puts other sports competitions in an uncomfortable position. Where is the line? What are the rules that should lead to a possible exclusion?"
WIMBLEDON ALTERING ALL-WHITE UNDERWEAR RULE TO BE MORE CONSIDERATE TO WOMEN: REPORT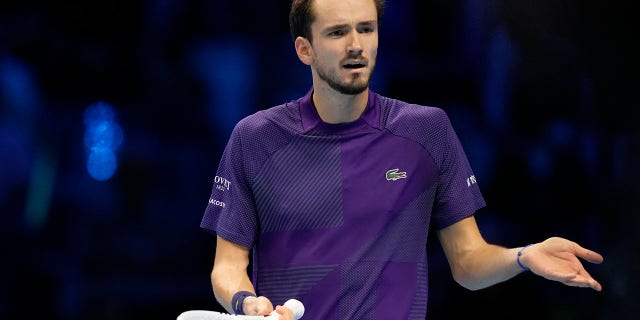 Rublev made a similar appeal in February at the start of Russia's war in Ukraine.
"No war please" he wrote on a TV camera lens.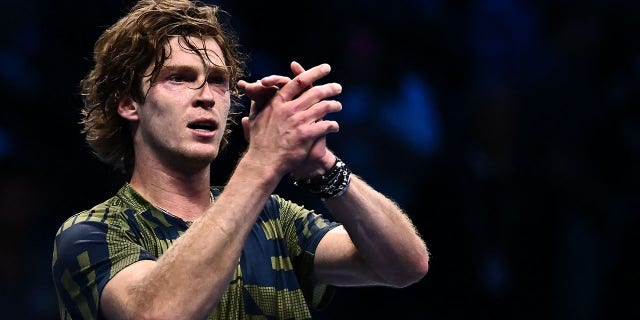 His latest appeal came after Russia withdrew from the Ukrainian city of Kherson, one of the biggest successes in the nearly nine-month war.
The Associated Press contributed to this report.
Read the full article here