Bitcoin lost $21k support and is closing to punching the $18k-20k range bound pattern once again, and Ethereum's $1.6k support went up in flames as crypto prices crashed again because of a feud erupted between CZ Binance and Sam Bankman Fried on Twitter. 
Things were kosher until midnight of November 7th, until a massive 22 billion FTT tokens were transferred to an unknown wallet to Binance, leading the entire crypto Twitter to have a field day.
Things took a turn in the negative direction when CZ Binance retweeted the tweet that informed crypto Twitter about the whale movement. 
Yes, this is part of it. https://t.co/TnMSqRTutr

— CZ 🔶 Binance (@cz_binance) November 6, 2022
Alameda's Equity is Concentrated to FTT – Latest Report
On November 2nd Coindesk shared a report highlighting some critical financial details about Alameda Research, a crypto hedge fund headed by the "good buy of Crypto", Sam Bankman-Fried. 
The report came to the surface concurrently with Sam Bankman-Fried's decision to separate FTX exchange from Alameda research. 
The crucial part of the report leaks that came out about the hedge fund's total assets and total liabilities
Total assets are$14.8 million, which consists of $5.8 billion FTT, $1.2 billion worth of Solana, and $3.37 worth of cryptocurrency yet to be identified. $2 billion rests in "investments in equity securities." Dirtybubblemedia reports millions of dollars invested in Oxygen, FIDA, and Serum. 
Total liabilities rest at $8 billion, of which $7.4 billion are classified as loans, and the $292 million are owed FTTs. 
This report disturbingly details how Alameda Research, one of the biggest crypto hedge funds, has its foundation made from FTT – the native crypto of the FTX exchange. 
Investors must note that FTT's value hasn't been great since it entered 2022. After briefly peaking above $52 in March, the token's price trajectory slipped, hitting the 2022 bear bottom of $21 in June 2022. Although SBF's effort to revitalize the crypto market pushed some juice in this exchange-cryptocurrency, the steam has run out, and the token is now trading at just a wick of 2022 low at $22.51. 
With a large portion of Almedia's equity hinging on FTT, Dirty bubble media pulled no punches stating that SBF found a way to "print money out of thin air," which he then borrowed billions of dollars against from unknown parties. 
We have decided to Liquidate any FTT in our Books – Binance Chief
No sooner than this report came to light that CZ Binance got active and liked the Tweet that showed that report. He then went on to tweet:
As part of Binance's exit from FTX equity last year, Binance received roughly $2.1 billion USD equivalent in cash (BUSD and FTT). Due to recent revelations that have came to light, we have decided to liquidate any remaining FTT on our books. 1/4

— CZ 🔶 Binance (@cz_binance) November 6, 2022
The four-week-long thread went into how this move is made to minimize the impact on the overall market, which many replies were quick to brush off. But one tweet that got our attention was by user @TheMoonCarl, who drew parallels between Alameda's current predicament and the events that led Celsius to vanish. 
Alameda research is bankrupt due to similar reasons like Celsius, isn't it?

Wow, stormy times in the next few weeks… #Bitcoin to $13k or what?

— Carl | The Moon 🌙 (@TheMoonCarl) November 6, 2022
CZ Binance tweeted that this move is fuelled by the post-risk management strategy they learned during the LUNA debacle. 
LUNA was once one of the biggest crypto assets whose value vanished when Terra blockchain went into a death spiral after users started to withdraw their LUNA holdings. That event triggered the 2022 crypto winter, retracing Bitcoin by more than 60% of its ATH level. 
Crypto Prices Report for Bitcoin and Ethereum
Along with FTT, this news has negatively hit the crypto prices of major-league like Bitcoin and Ethereum. Bitcoin has continued to paint red candles for the past two days, with its bearish wick staking barely above $20.5k.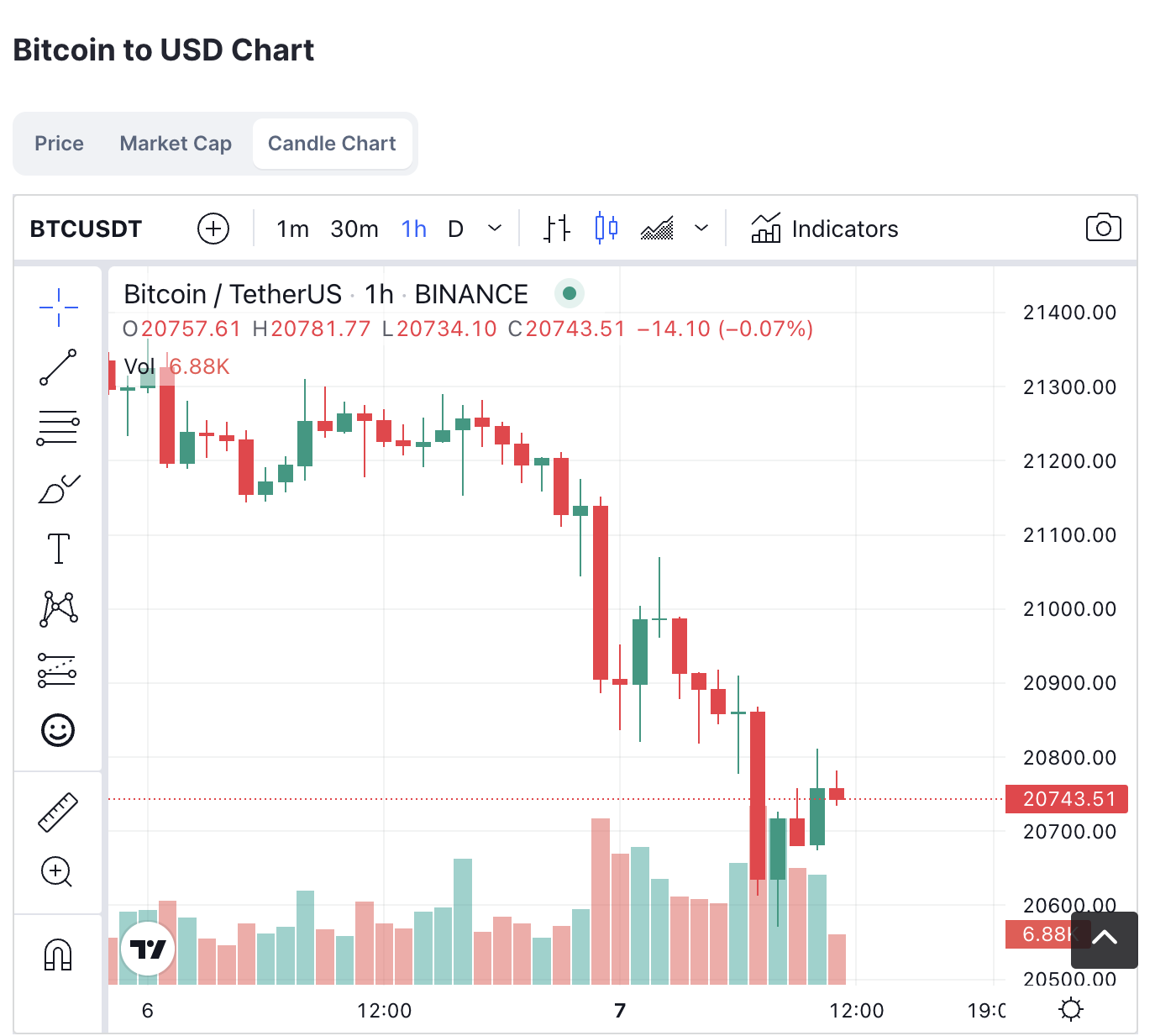 And the hourly chart shows a major bearish scenario for BTC in intraday trading, with many selling their holdings fearing Alameda might go Celsius's way. 
Things have gone the same route for Ethereum, with the Ethereum price hitting close to $1.55k today. There is a bounce in the hourly charts, but it is still too soon to tell if Ethereum will punch back above $1.6k in the next 24 hours.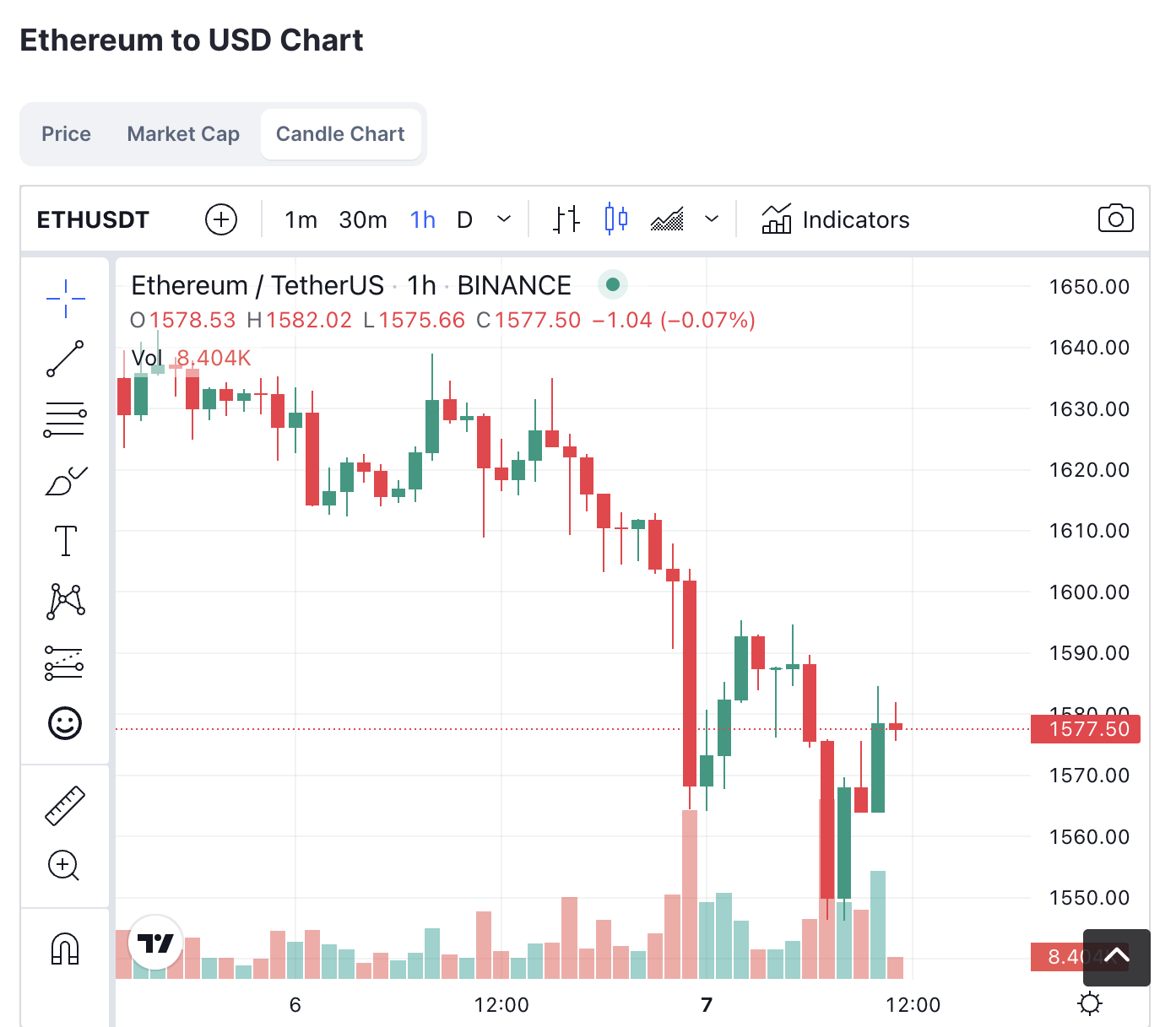 Tired of Volatility in Established Crypto prices? Participate in these 3 Presales instead
The current volatile market has made investors incline more toward crypto assets that are yet to land on any cryptocurrency exchange. Such tokens present substantial gains – if not from the exchanges, then from the presale stages. 
Dash 2 Trade
Leading the presale race is Dash 2 Trade, native crypto of inclusive crypto analytics and research platform that makes robust crypto investment tools accessible to ordinary traders. With its genre-defining utilities like social analytics and presale crypto assessment, Dash 2 Trade is on the fast track to becoming another presale success story of 2022. 
In the third stage of the presale, Dash 2 Trade has raised $5.4 million out of its $8.7 target, leaving a little window of opportunity for early movers who want to buy this crypto at a discount price of 0.0513 USDT. 
IMPT 
For the environmentally conscious, IMPT is the crypto to invest in. This green crypto aims to remove all fraudulent practices from the carbon offsetting economy by creating an affiliate program that onboards ESG brands from where they can sell their products to buyers who earn IMPT tokens with each purchase. These tokens can then be swapped for tokenized carbon credits on the IMPT marketplace, which will also play host to those who want to sell their carbon credits to brands. Buyers who retire their carbon credits instead will earn NFT artworks. 
This two-directional benefit of carbon offsetting has garnered IMPT much interest, and the token has raised more than $12 million in its presale. Buy it today at a discount price of $0.023 before missing out. 
Calvaria
The final presale token set to give competition to the likes of Gods Unchained and Splinterlands is Calvaria.
Calvaria: Duels of Eternity is a battle-card game similar to hearthstone and Gwent, enriched with great gameplay, underlying tokenomics, and amazing DeFi and DAO mechanics. Buy it in the fourth round of the presale at just $0.025. 
Dash 2 Trade – High Potential Presale
Active Presale Live Now – dash2trade.com
Native Token of Crypto Signals Ecosystem
KYC Verified & Audited