Ben Simmons has been with the Brooklyn Nets just over one calendar year after he was shipped out of Philadelphia last season at the trade deadline.
Simmons originally asked for a trade in August 2021 and then became embroiled in a standoff with the Philadelphia 76ers. Simmons last played for the Sixers in June 2021 and later said he did not suit up in his last several months in Philly because he was taking time to focus on his mental health and to recover from a back injury.
During an appearance on 97.5 The Fanatic's "The John Kincade Show," Simmons' former teammate discussed his departure.
Niang was asked how Philadelphia's 2021-22 roster compares to the current roster.
"Well, Ben Simmons kind of handicapped us at the beginning of last year," Niang said. "I wasn't going to say it, but you know what I mean. … When you look at building rosters, like I'm talking from like a general manager standpoint. I don't know how much he makes, but it's a max contract. 
"So, you immediately take that off the books. 'I'm not playing.' Now you have to figure it out where other role players have to step up and replace the passing, dribbling, rebounding, defense."
76ERS' JAMES HARDEN SENDS GENEROUS GIFTS, FACETIMES MSU STUDENT PARALYZED IN SHOOTING: 'I'M WITH YOU'
He added that last year's situation left some players with an "uneasy feeling."
"I think people don't understand, the team aspect is very important," Niang added. "I think [Sixers head coach] Doc Rivers does a good job of like buying into the team. And so when you don't know who you're going to have night in and night out, is he coming back? Is he this?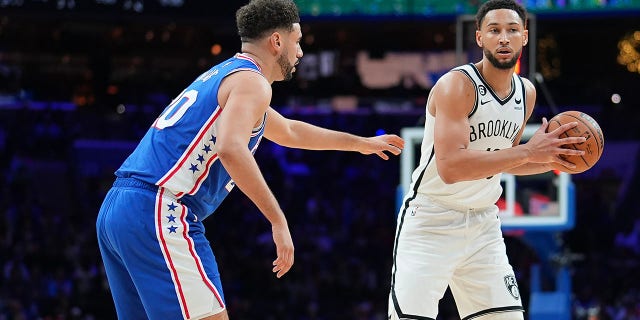 "I feel like the updates that we were getting about him was like when I turned on my TV, I was listening to Stephen A. Smith, and he said he's gonna be at practice tomorrow. And I was like, 'Well, there he is.' And, so, last year was difficult because you didn't know who you have. Then, the trade deadline is coming up and everybody's walking in like, 'Well, who's being attached to him? That's going?' So it was just like, you had that uneasy feeling."
Simmons' holdout came on the heels of his disappointing performance in the 2021 Eastern Conference semifinals. Throughout the series, he could not shoot the basketball with any consistency and received criticism for his decision to pass instead of attempting an open slam dunk.
HALL OF FAMER CHARLES BARKLEY, GAYLE KING TO POSSIBLY TEAM UP FOR PRIMETIME NEWS SHOW: REPORT
Simmons then sat out the entire 2021-22 season due to mental health issues and a back injury.
Although Simmons showed flashes of his former self following his Nets debut in October 2022, the Australian All-Star has yet to establish a role. His numbers have dipped to career lows for minutes, points, assists, steals and rebounds.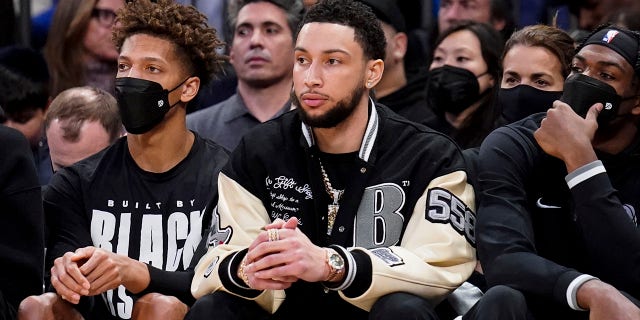 The 26-year-old has two years and $78 million remaining on his contract. After the trades of Kyrie Irving and Kevin Durant, Simmons is the Nets' highest-paid player.
Earlier this week, the team signed head coach Jacque Vaughn to an extension as Brooklyn begins its playoff push.
Read the full article here