For the first and only time in his illustrious career, Tom Brady finished under .500 last season.
The Tampa Bay Buccaneers still made the playoffs in a bad division with an 8-9 record, but it was clear they did not match up to the rest of the playoff teams. 
They lost in the first round of the playoffs to the Dallas Cowboys, 31-14.
Off the field, it was a stressful year for Brady as he dealt with a divorce from Gisele Bundchen. And Bruce Arians, Brady's head coach when they won the 2021 Super Bowl, said the future Hall of Famer "wasn't himself" throughout the season.
"The injuries to our leaders was really, really hard," Arians said. "Tom wasn't himself, you know, with all the things that were going on. And I got to give him all the credit in the world for battling through what he went through last year for his teammates. I think the world of him, but it wasn't the real Tom Brady out there."
It was reported that Brady lost 15 pounds during the season amid the stress of everything off the field. He also dealt with plenty of questions about his looming retirement. Brady temporarily hung up the cleats following the 2021 season but announced a return just 40 days later.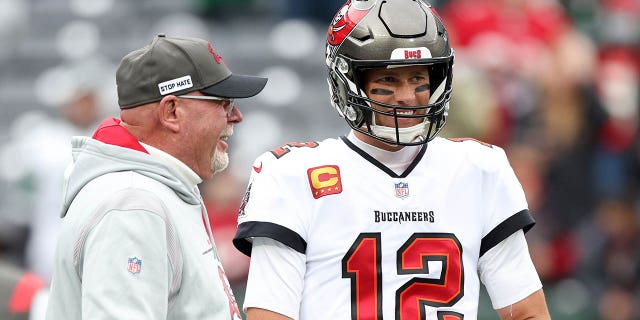 Brady also sat out of training camp for 11 days before the 2022 season because of "a lot of s— going on."
Brady announced his retirement "for good" Feb. 1, and Arians thinks he meant it.
"I definitely think so," Arians said. "He's spent a lot of time with his kids and just heading to the next chapter. He's got so many things going on, you know. He's one busy dude."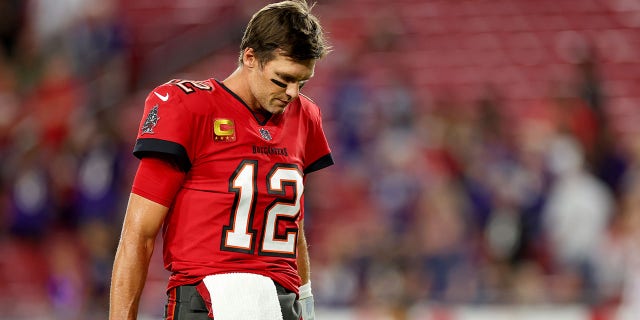 The seven-time Super Bowl champion threw for 25 touchdowns on the season after throwing an NFL-leading 43 the previous year.
Read the full article here