It is often said that with great power comes great responsibility, but in golf, great power comes with greater opportunity to…miss fairways. Hitting a driver can exacerbate any swing tendency, so it's important to find one that offers forgiveness without sacrificing distance.
That's why we've not only compiled a list of the most forgiving drivers released this year, but we're also sharing different ways you can find the right one for you. Between GlobalGolf's driver selector tool — USelect™ — and its UTry® program, through which you can try clubs at home before you buy them, you'll have plenty of opportunities to feel confident about the new addition to your bag.
Below are the top nine most forgiving drivers of 2023, with a bonus mention of a brand known for its forgiving golf clubs despite its last release being in 2022.
1. Callaway Paradym X
The Callaway Paradym X driver boasts a full Artificial Intelligence design, even more so than past lines. With a lighter weight construction thanks to the Carbon 360 Chassis and the new Face Cup and Jailbreak technologies, you'll find plenty of power in this driver.
However, the Paradym X is set apart from the rest of the line due to its larger sweet spot and draw bias, both major forgiveness factors off the tee.
Shop the Callaway Paradym X Driver
2. Callaway 2023 Great Big Bertha
All eyes are on Callaway whenever it releases another Great Big Bertha driver. This year, you'll find a lightweight, advanced model with draw bias, thanks to the similar A.I. technology used in the Paradym line. 
What differentiates the 2023 Great Big Bertha from the Paradym X, however, is the higher launch and different aesthetic that is designed to boost your confidence at address.
Shop the Callaway 2023 Great Big Bertha Driver
3. Cobra Aerojet MAX
Cobra has also integrated A.I. technology into its latest designs, the Aerojet drivers. The Aerojet MAX driver also plays into fixing your slice with a draw bias and leverages Cobra's PWR-Bridge Weighting and PWR Shell Face designs to improve sound, feel and distance.
If you've enjoyed your LTDx MAX or AIR-X driver, you'll love the optimizations made to the Aerojet MAX's design.
Shop the Cobra Aerojet MAX Driver
4. Mizuno ST-X 230 PLTNM
While Mizuno is typically known for its irons, its drivers are also making the rounds. The Mizuno ST-X 230 PLTNM driver is a lighter version of the ST-X 230 model and helps players with slower swing speeds launch the ball higher. The draw bias is also bigger in the PLTNM model.
5. PING G430 MAX
The PING G425 drivers were known as some of the most forgiving drivers last year, so it's no surprise the G430 line is following in its footsteps. The G430 MAX driver takes the forgiveness built into the G425 MAX driver and maximizes distance and feel in its 2023 iteration.
The PING G430 MAX driver is also adjustable, allowing you to find your ideal trajectory without sacrificing forgiveness.
Shop the PING G430 MAX Driver
6. PING G430 MAX HL
The PING G430 MAX HL driver holds all the same technologies as the G430 MAX version but has a lighter construction and a higher launch (hence the "HL" in the name). This driver is another great option for slow to moderate swing speeds looking for some extra distance.
7. Srixon ZX5 Mk II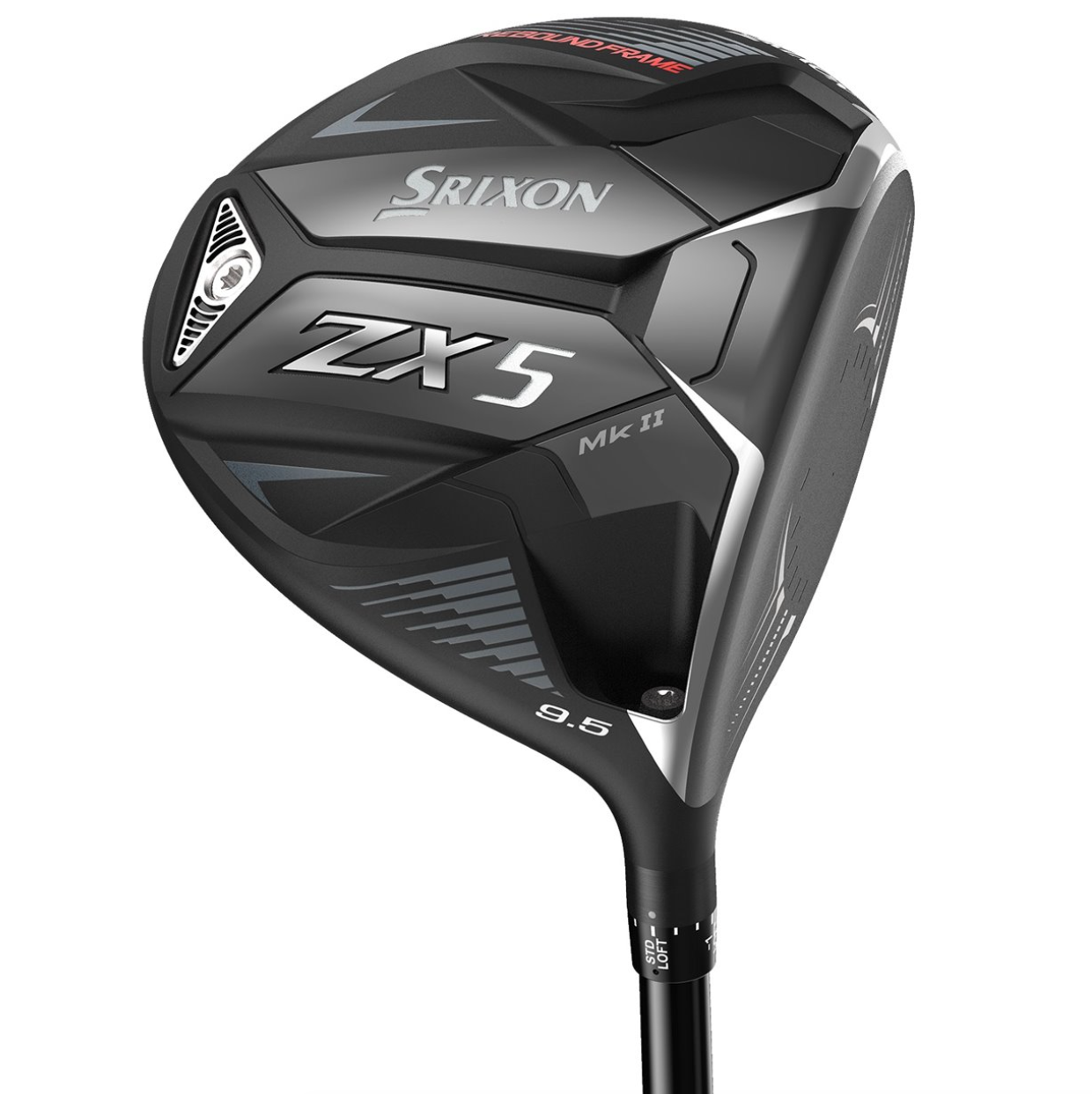 Building upon the ZX line, the Srixon ZX5 Mk II driver is forgiving, aesthetically pleasing and customizable. Yes, you can adjust your CG weighting to improve your launch. Thanks to the Star Frame Crown design, you can trust the stability in the titanium will lead to consistent ball flights off the tee.
Shop the Srixon ZX5 Mk II Driver
8. TaylorMade Stealth 2 HD
Coming off another successful launch of a TaylorMade line, the Stealth 2 HD driver takes all the greatness found in the Stealth HD driver and brings even more "FARGIVENESS" in this model. With a newer Twist Face design and a lighter, carbon construction, you have a lightweight, forgiving yet powerful driver on your hands.
What makes the Stealth 2 HD driver different from the rest of the line is its extra launch, even if you have a slower swing speed. This driver is the most forgiving in the Stealth 2 line.
Shop the TaylorMade Stealth 2 HD Driver
9. Wilson Dynapower Titanium
Wilson has also entered the A.I. game and used it to produce its entire Dynapower line. The Dynapower Titanium driver is geared toward higher handicaps thanks to the A.I. design maximizing forgiveness and mid-to-high launches. With an ideal sweet spot and design stability lending itself to more consistency off the tee, this driver is definitely worth a look.
Shop the Wilson Dynapower Titanium Driver
Bonus: XXIO 12
While not released this year, if you're searching for a brand whose mission is to provide moderate swing speeds with more power and forgiveness, look no further than XXIO. The XXIO 12 driver was released in 2022 and still holds plenty of technological advantages.
The XXIO 12 driver is their lightest design yet and aims to improve forgiveness not only through its technology but also through its mission to tire you out less throughout your round. XXIO believes that by saving energy by swinging a lighter driver can help maintain your energy levels, and therefore your consistency, throughout an 18-hole round.
Shop the XXIO 12 Driver
Which driver is right for me?
With so many great options on the table, don't forget you can use GlobalGolf's USelect™ to quickly find out which driver is best for your game based on your skill level and preferences. They also provide a handicap chart organized by brands.
You can then try your top choices at home for 14 days. Take that driver to the range, your home course or even to a lesson – whatever it takes to feel good about your decision.
If the price point is still a bit high, don't fret. There are still plenty of forgiving drivers from last season that you can use to upgrade your game, and GlobalGolf's UTrade-In™ program actually allows you to trade in your current golf clubs and use that credit towards your next purchase — two easy ways to save money!
Read the full article here