Boston Bruins veteran left winger Brad Marchand is known to speak his mind on the ice… and social media. His most recent comment about the proposed 2025 NHL All-Star Game destinations has received swift backlash. 
The reported destinations that are being mulled over by the NHL for the 2025 festivities are Seattle, Detroit and Edmonton, Canada. Being that these three cities are brutal in the winter, Marchand gave his thoughts on the matter. 
"Lol can't wait to see how many guys boycott that game," he commented under a post with the report. 
After one hockey fan said, "Brad is back at it," he responded, "I mean it's true." 
Marchand and the Bruins are currently in Seattle to face the Kraken on Thursday night, and he will not be surprised if he hears some jeers from the crowd when he touches the puck. 
Marchand is used to being a villain in road games, but this could be even louder. 
JONATHAN TOEWS, WHO HELPED BLACKHAWKS TO 3 STANLEY CUP TITLES, STEPS AWAY TO DEAL WITH SERIOUS HEALTH ISSUES
"It depends how serious they want to take some tweets," Marchand told Fox News Digital. "A lot of what I do on social media is all in good fun. I like to joke around, it's not meant to be taken seriously. People do like to overreact these days, and I'm sure there will be some angry fans that thought I was being serious. But again, it was all in good fun."
However, Marchand does see a "little bit of truth" to his thoughts that players do not want to head to these heavy-winter cities during the break. 
"It's not even for me," Marchand, a four-time All-Star in 14 NHL seasons, admitted. "The chance of me being there is slim. But there's a little bit of truth to that where if you want guys to want to be there and want to be a part of it and actually make it enjoyable, then make it enjoyable for them. Going to Edmonton in the middle of winter time, or Detroit, isn't where those guys want to be when everyone else on their team is away enjoying their vacation or time with their families. No [player's] family is going to want to come up here. 
"Put it in places where guys want to be and make them want to be there, and they'll make the game enjoyable. If not, then they're going to be miserable while they're there and try to get out of it certain ways. That's all the fans want: They want to see the best players and enjoy them at the game. To do that, put them in places where guys want to be."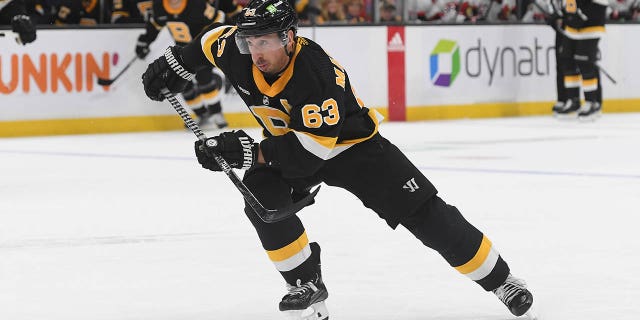 Edmonton Oilers fans especially took offense to Marchand's comments, one of which calling the Bruin a "f—ing diva." However, Marchand said, "Let's put it this way… no ones taking less to stay there."
After the Bruins play the Kraken, their four-game West Coast trip brings them to Vancouver to face the Canucks on Saturday before they head to Edmonton. So, the tension is already palpable for Marchand's arrival, and it will surely erupt when Marchand's skates touch the ice. 
SABRES' TAGE THOMPSON SHARES CLASSY MOMENT BY BRUINS' PATRICE BERGERON: 'HE'S JUST A GENUINE GUY'
This year's All-Star Game was in Sunrise, Florida, the home of the Florida Panthers, which was a big hit. However, it is back to the cold next year when Scotiabank Arena, home of the Toronto Maple Leafs, will host All-Star weekend. 
Marchand is Twisted Tea's newest spokesperson for their new "Frozen Cherry" flavor, which can be found in only New England and Pittsburgh right now. The 24-ounce can features a black and gold hockey sweater, and has quickly become a favorite in the Marchand household.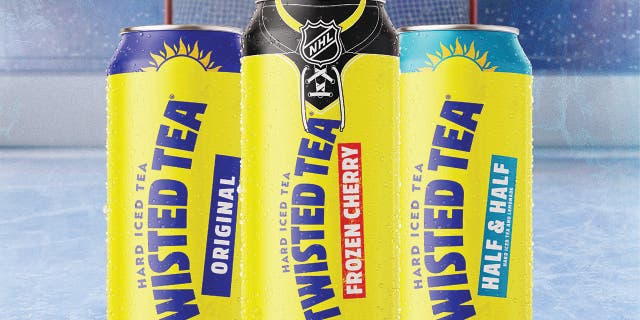 "It's by far my new favorite," he said. "Cherry's always been a big hit in my house, and we stocked up the fridge pretty quick on that. We're looking forward to having that this summer and enjoying a couple cans."


Read the full article here