Everyone on the Boston Bruins can score – literally.
The Bruins have been a different beast all year – their 95 points are by far the best mark in the league, and only one team (the Edmonton Oilers) have scored more goals than them all year.
But now, they have another way to tack on goals: Their own netminders.
With the Vancouver Canucks' net empty, Linus Ullmark handled the puck and pulled the trigger from the opposite side of the ice when Boston was leading 2-1 in the final minute of regulation.
He lobbed it over everyone's head, and it slid all the way into the empty net to give the Bruins a two-goal lead.
Thirteen goalies have now been credited with 16 goals in NHL history; however, it was just the ninth time a goalie scored on his own shot. The other seven instances came on own goals, usually via errant passes with an empty net where said goalie was the last player on the scoring team to touch the puck.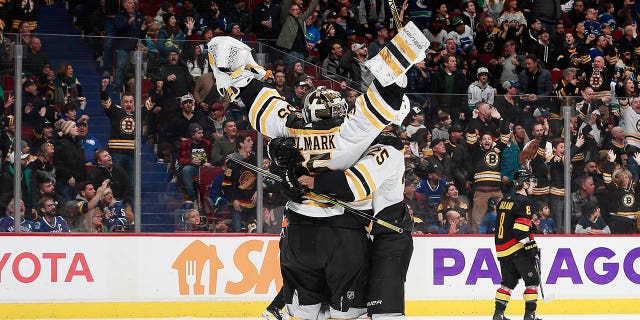 BRUINS' BRAD MARCHAND: NHL PLAYERS WILL BE 'MISERABLE' GOING TO PROPOSED 2025 NHL ALL-STAR GAME CITIES
New Jersey Devils legend Martin Brodeur found the net three times in his career, although only one them on his own shot, while Ron Hextall did it twice – both on direct shots – with the Philadelphia Flyers. He's the only goalie to score multiple goals via his own shot.
It's the first goal scored by a goalie since Pekka Rinne did it for the Nashville Predators on Jan. 9, 2020, who too did it on a direct shot.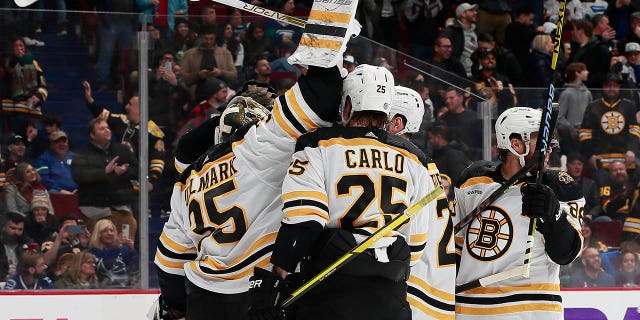 With the victory, the Bruins moved to 45-8-5.
Read the full article here