Alex Ovechkin's leave of absence from the Washington Capitals is due to the death of his father, the team announced Wednesday. 
Ovechkin wasn't present at Tuesday morning's skate for the Capitals, as GM Brian MacLellan said he would be absent, though no further details were released. 
Ovechkin is expected to be away from the team for at least the rest of the week. 
"Today I lost my father," Ovechkin posted in Russian on Instagram, which included family photos and video. "I thank everyone for the support but please be understanding and do not disturb my family in this difficult time for us! Thank you."
Head coach Peter Laviolette said Tuesday that he doesn't expect to have his captain back on the ice for "the foreseeable future."
NHL LEGEND DOMINIK HASEK SLAMS LEAGUE FOR ALLOWING ALEX OVECHKIN'S SON TO SKATE AT ALL-STAR EVENT
"When it comes to your family and parents, that's what matters," Laviolette said, via ESPN. "He's going to deal with some things right now, and we're going to be supportive."
The Capitals released a statement on Twitter for Mikhail Ovechkin, who died at 71. 
"Mr. Ovechkin was a true gentleman and was such a significant and consistent presence at Capitals games and practices," the team said. "With a constant smile on his face, he loved interacting with our fans and expressing his gratitude for their support of his son, of whom he was incredibly proud. Our organization's thoughts are with the Ovechkin family at this difficult time."
Ovechkin's father has been in Moscow during recent seasons due to health complications, though he was usually around the team during games and practices when he was in the States.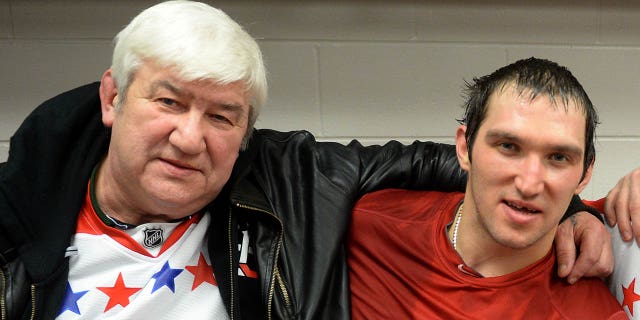 Things could become complicated for Ovechkin, as Russia's current war with Ukraine has created travel restrictions from Moscow to North America given he is returning to his native country. 
Ovechkin told his teammates about his situation on Tuesday before leaving, where they offered their support. 
"It's nice to get to see him and give him a hug and let him know that we're here for him in person rather than over text," T.J. Oshie said. "We're thinking about him, and we're missing him and wishing him all the best."
CAPITALS' ALEX OVECHKIN BREAKS WAYNE GRETZKY RECORD WITH 403RD CAREER GOAL ON THE ROAD IN WIN OVER CANUCKS
The Capitals are also well aware that Ovechkin's 54 points leads the team and that he won't be present for at least the next two games against the Florida Panthers at home and the Carolina Hurricanes on the road. 
"Definitely going to miss him, but at the same time we have to find other ways to create chances and try to capitalize there," Nicklas Backstrom said. 
Washington currently holds one of two wild card spots in the Eastern Conference, though the race is very tight. 
Ovechkin has 32 goals on the season, which has cemented his place as the second-best goal scorer in NHL history with 812 after passing Gordie Howe's 801 earlier this year. He is chasing Wayne Gretzky's 894 goals, which has stood for years.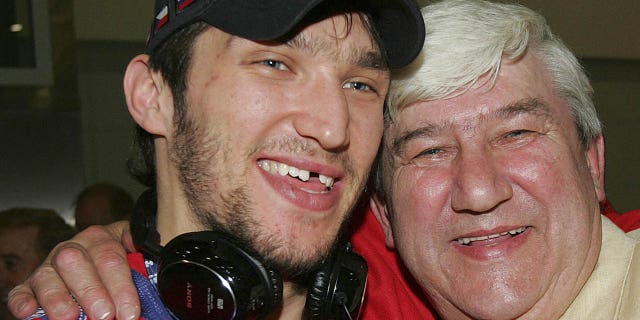 Gretzky spent 20 years racking up that goal total, while Ovechkin is currently in Year 18.  


Read the full article here