A Dallas Stars fan paid the price in an altercation on Wednesday after a questionable choice of language.
During the Stars' 4-1 win over the Minnesota Wild, two fans started jawing at each other, and the fan on lower ground asked his eventual opponent to step down so "I can box your a–."
The other fan did not oblige, but that didn't stop the man in the mullet from continuing to talk.
He then eventually used the n-word to the fan, calling him a "dumba– n—–."
The seemingly older man threw a single punch and dropped the fan, who started attacking and throwing punches himself – a woman joined in the fray, teaming up with the fan in the jersey.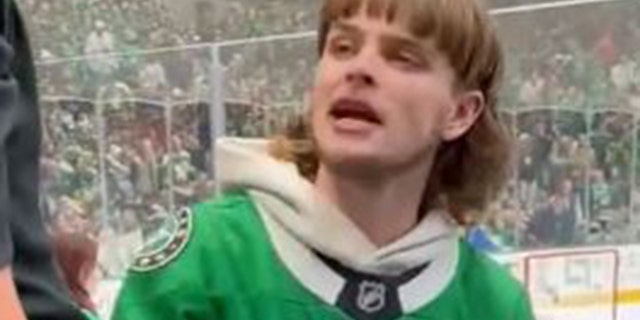 FLORIDA PANTHERS MASCOT, FAN GET INTO MELEE; TEAM LAUNCHES INVESTIGATION
Despite the two-on-one advantage, though, the lone fighter was victorious.
Pinned down to a chair, the Dallas fan continued to claim he did nothing wrong, making note that he did not throw the first punch.
It's unclear what started the ruckus, but it sure is quite clear how it ended.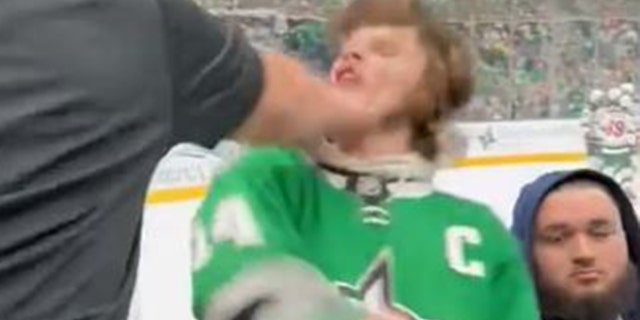 Dallas improved to 30-13-10 with the win.
Read the full article here