Calgary Flames defenseman Rasmus Andersson was hit by a car Wednesday night, the team announced.
The Flames were in Detroit ahead of their matchup against the Red Wings on Thursday when Andersson was struck by the car around 6 p.m. ET while riding a scooter on his way to a dinner.
He was taken to a local hospital where tests were run, and he was eventually fine to leave that night. 
"He was going through a crosswalk," GM Brad Treliving said via The Athletic. "The good news – and the most important thing – is that Ras is doing well. He was transported by ambulance to Detroit Receiving Hospital."
"I want to make sure we thank the medical staff there and specifically Dr. D. Our medical staff was in consultation with them and the folks at the hospital."
FLORIDA PANTHERS MASCOT, FAN GET INTO MELEE; TEAM LAUNCHES INVESTIGATION
Treliving added that Andersson is considered "day to day" right now.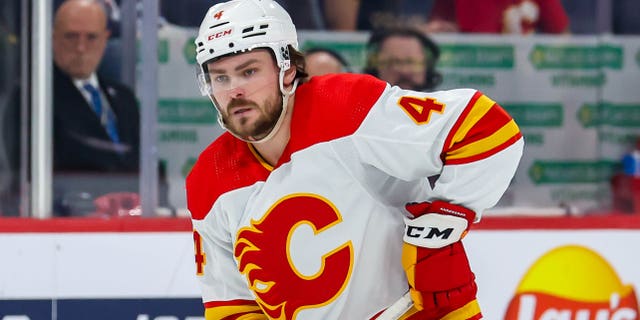 "He won't play, and we'll take this real slow. … Not anything that we're overly concerned about. But he got hit, so we're going to see how things go over the next 24 hours and go from there."
Andersson wasn't under the influence of alcohol while riding the scooter, Treliving said.
KIM PEGULA, CO-OWNER OF BILLS AND SABRES, WENT INTO CARDIAC ARREST IN JUNE, REMAINS IN RECOVERY: DAUGHTER
Teammate Mikael Backlund was wondering where Andersson was while waiting for him at dinner and texted to find his whereabouts. Andersson responded with a selfie, noting that he was doing fine.
"Hearing him say he was OK makes you feel a lot better," Backlund said.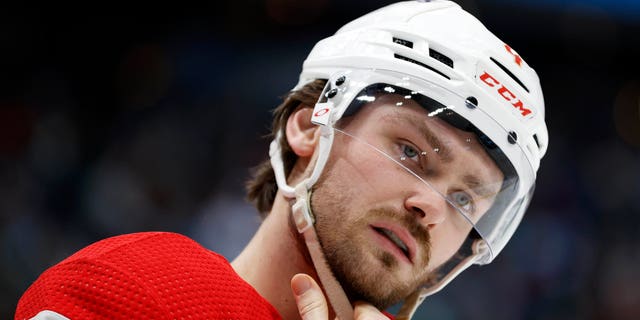 Andersson is on the Flames' top defensive pairing with Noah Hanifin, so he will certainly be missed at puck-drop on Thursday. But, like Treliving and his teammates said, knowing he isn't severely injured is a big sigh of relief.
Read the full article here