It was a night of history-making in the sports world on Friday. 
In the NBA, the Los Angeles Clippers and the Sacramento Kings combined for 351 points, the second-highest scoring game in NBA history. 
Over in the NHL, more history was made as Buffalo Sabres goalie Craig Anderson became the oldest goalie to record 50 or more saves in a single game. 
BRUINS LAND DMITRY ORLOV, GARNET HATHAWAY IN BLOCKBUSTER TRADE WITH CAPITALS
The 41-year-old goalie made 53 saves against his former team as the Sabres defeated the Florida Panthers, 3-1. 
Anderson made 26 saves in the third period as Buffalo moved into the second wild-card spot in the Eastern Conference.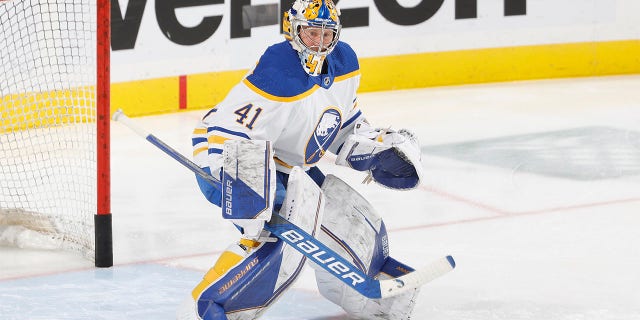 BRUINS' BRAD MARCHAND: NHL PLAYERS WILL BE 'MISERABLE' GOING TO PROPOSED 2025 NHL ALL-STAR GAME CITIES
"It's special, for sure. Age is just a number," Anderson said, via The Buffalo News. "Right now. It's just managing the rest and managing your time, so that you can have the moments in the game like this."
"The mind just shut off, and you just kind of started worrying about just the next shot," Anderson said. "And whatever the shot clock got to, it got to. That's about as good a game is I've played in a while and, as good mentally as far as being sharp and being in the moment."
Anderson played for the Panthers from 2006 to 2009.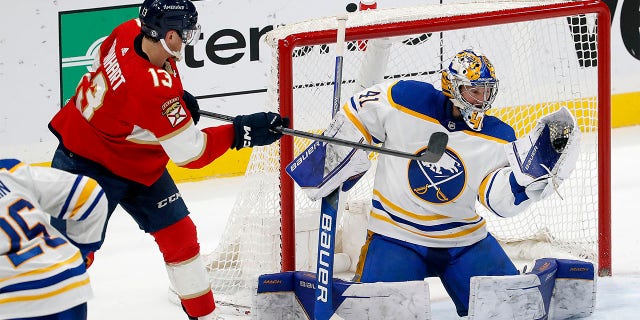 "Outstanding," Sabres head coach Don Granato said. "He makes it look easy, reads plays read shooters, obviously he knows how we play and knows the pre-scout, how they're going to play and what's going to come at him. And you can see the calm as a result."
Buffalo currently holds the longest postseason drought in the NHL, failing to make the Stanley Cup playoffs since the 2011 season. 
Read the full article here