Kim Pegula, co-owner of the Buffalo Bills and Buffalo Sabres, went into cardiac arrest in June 2022 and continues to recover while "improving everyday." 
The update on Pegula comes from tennis star and daughter, Jessica Pegula, who wrote about her mother's medical emergency in a Tuesday article in The Players' Tribune.
For the past several months, the Pegula family has remained relatively quiet about Kim's condition, calling it "unexpected health issues." 
KIM PEGULA, CO-TEAM OWNER OF BILLS AND SABRES 'PROGRESSING WELL' AFTER DEALING WITH UNSPECIFIED HEALTH ISSUE 
Jessica Pegula revealed that her mother went into cardiac arrest in June, requiring CPR from her daughter, Kelly, before being taken to the hospital. 
Jessica credits her sister with saving their mother's life. 
"My sister gave her CPR until the ambulance arrived," Jessica wrote. "She saved her life. Even though she doesn't like to take credit for this terrible situation, she absolutely saved her life, followed by the critical job performed by the paramedics who arrived and were able to restore a heartbeat." 
Presently, Kim Pegula is dealing with a disorder that impacts her ability to communicate effectively with others and has experienced "significant memory issues."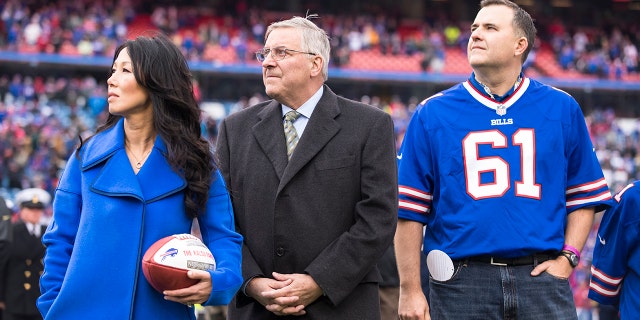 "Today, my mom is still in recovery and although it is the same answer every time someone asks me, it is true, she is improving every day," Jessica Pegula wrote. "She is dealing with significant expressive aphasia and significant memory issues. She can read, write, and understand pretty well, but she has trouble finding the words to respond. 
"It is hard to deal with and it takes a lot of patience to communicate with her, but I thank God every day that we can still communicate with her at all. The doctors continue to be blown away by her recovery, considering where she started, and her determination is the driving force of that."
Jessica Pegula chose to go public with her mother's condition after Bills safety Damar Hamlin went into cardiac arrest on the field during a January game on Monday Night Football.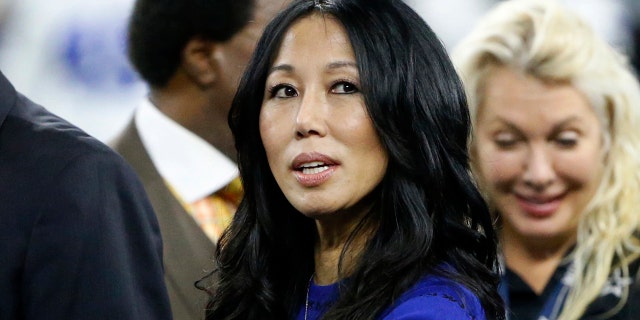 Jessica Pegula shared that her mother "loved to work" while acknowledging that "she won't be able to be that person anymore." 
"It has been a tough year but at the same time I feel lucky and blessed," Pegula wrote. "I am thankful she is still with us when other families may not have been so lucky. That she even had a chance at recovery when the first week in the hospital seemed so dim. Thankful for the doctors that aided in her recovery. Thankful that she is now home, that she gets to watch the Bills, Sabres, and my tennis matches. She never watched my matches before, because she got too nervous. Now she watches all of them."
Jessica Pegula is currently fourth in the WTA Tour rankings. 
Read the full article here